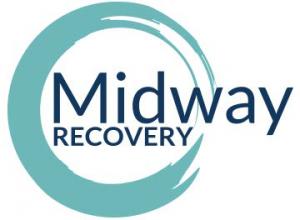 https://midwayrecovery.com/
770-227-8975
MIDWAY RECOVERY SYSTEMS, INC. is a private, non-profit long-term residential program for adult males only, (21) twenty-one years of age and older, with alcohol and other drug addictions. The program is designed to offer a transition in life through an intensely structured therapeutic environment that combines peer support, spiritual guidance and other activities with a recovery emphasis.
The Midway program centers on the belief in treating addiction as an illness that affects the physical, mental and spiritual areas of an individual's life. The aim is to develop and promote a balanced lifestyle through recovery in all three areas of an individual's life. In addition, involvement of the whole family is emphasized throughout the program.
Hence, the total living experience at Midway is the treatment program. While in the program, specific activities are designed to promote and enable recovery. The goal at Midway is to enable the individual to achieve his maximum potential by teaching him to function better, become more productive and remain substance free. This includes the development of a continuing lifetime program of recovery through AA and NA.